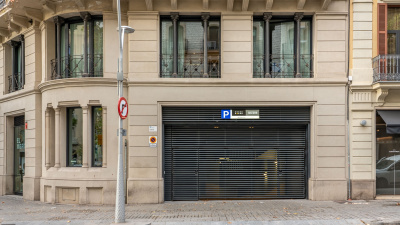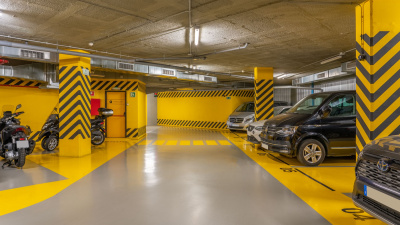 Apartments with Private Parking
Having a car is no hassle at Midtown Barcelona, as the building features a private and monitored 24-hour private parking garage, with easy access from the city's biggest thoroughfares, such as highways C-31 and B-20, the Ronda Litoral, or the major boulevards of Avinguda Diagonal, carrer Aragó, Gran Vía, and Avinguda Meridiana.
If you require a parking spot, please park your vehicle outside the main entrance, Carrer Casp 35 upon your arrival. Our staff will assign you a spot and provide instructions for accessing the parking entrance.
If you arrive after 5:00 pm, please consult our PDF on Late Check-in on our website; this document provides all the information you need to access our parking facility.
LEZ: As of January 1, 2020, the Barcelona metropolitan area is considered a Low-Emission Zone (LEZ). Access to the city by private vehicle is restricted to motorists with a valid environmental label, applicable to vehicles registered in Spain; motorists operating vehicles registered abroad must apply for prior authorization.
If you plan on visiting Barcelona in a car registered in a foreign country, you will need to register for a permit.